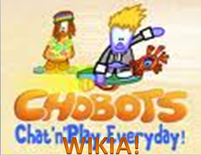 Welcome to New Wiki Name
Welcome to the official Chobots Wiki! It was founded in June 2010 by RedCP. You can learn lots about Chobots here, and hope to know everything!
Replace this with the name of your topic
Write an introduction to your topic here, to explain to your readers what your topic is all about!
Latest activity